Innovations in Care
We provide programs and services that transform the lives of people affected by neuromuscular disease.
MDA Engage: Adult Neuromuscular Seminar
December 4, 2021


Time: 11:00am - 2:00pm ET
Virtual, online event
There is no cost to members of the MDA community or healthcare providers to attend the event, however registration is required. Members of the biopharma industry interested in sponsoring or attending should contact the MDA Healthcare Partnerships team at MDAPartners@mdausa.org. For all other questions, please reach out to mdaengage@mdausa.org.
Agenda
MDA Mission Spotlight (11:00am ET)
Medical Insurance: Navigating the Health Care Maze (11:10 am ET)
The Neuromuscular Research Landscape (12:05pm ET)

Dr. Terry Heiman-Patterson - Good Shepherd Rehabilitation Hospital

The Role of Physical Therapy and Occupational Therapy in the Treatment of Neuromuscular Disease (12:55pm ET)

Katey Burke PT, DPT - Massachusetts General Hospital
Julie MacLean, OT - Massachusetts General Hospital

Closing Remarks (1:45pm ET)
Check back for agenda updates.
MDA thanks our sponsor: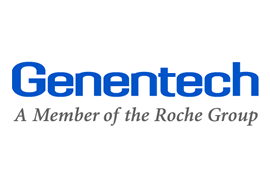 If you have questions about this webinar or other MDA Engage programs, please reach out to mdaengage@mdausa.org or you may contact our MDA Resource Center at 1-833-ASK-MDA1 (275-6321) or ResourceCenter@mdausa.org.