About Us
We're here to transform the lives of people affected by neuromuscular disease.
National Community Advisory Committee
The National Community Advisory Committee (NCAC) is a 15-member group that will advise MDA on matters of importance to families living with neuromuscular diseases and help inform MDA's efforts to support individuals to live unlimited.
At MDA, families are at the heart of everything we do, and the NCAC will help us better connect to, empower and serve our community.
The committee's preliminary goals include:
Serving as a focus group, sounding board and committee of subject-matter experts for MDA, providing a deep understanding of the current (and future) life experiences, challenges and opportunities of individuals living with neuromuscular conditions
Creating a community of peer support and resource-sharing that informs MDA of timely issues and events for the neuromuscular community
Representing the diversity of opinions and ideas within the neuromuscular community and sharing feedback so MDA can best support community needs.
Our 2017 committee comprises individuals with neuromuscular disease, siblings, parents and spouses.  Each individual completed a rigorous application process. Up to one-third of the committee will be rotated every year to provide opportunities for other members of the MDA community to participate. The committee will meet once a year in person and participate in quarterly conference calls.
Meet the 2018 NCAC Members:
Pearl Burgin
California
Pearl is a loving mom and San Diego State University student. She has a B.S. in psychology and aspires to attain a master's degree in rehabilitation counseling so she can serve the uniquely abled community by empowering their dreams. She is living with limb-girdle muscular dystrophy and is a newer wheelchair user and says she's "Lovin' it!".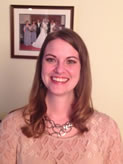 Amy Curran
Pennsylvania
Amy works with the Neuromuscular Disease Foundation, raising awareness and support for GNE myopathy, a form of distal myopathy. A retired special education teacher, she advocates for special education students. She is a proud supporter of and volunteer with MDA.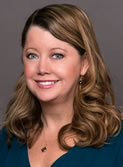 Melissa Grove M.S., LPC
Texas
Melissa is the Executive Director of Legacy Counseling Center in Dallas, Texas. She maintains a private psychotherapy practice and speaks around the nation on issues pertaining to mental health, muscular dystrophy, relationships and HIV.  Awards include the 2014 Public Citizen of the Year through the North Central Texas National Association of Social Workers and the 2015 Black Tie Dinner Kuchling Humanitarian Award. She lives with limb-girdle 2i muscular dystrophy.
Leslie Krongold, Ed.D.
California
Leslie, who has myotonic dystrophy, is host and creator of the Glass Half Full podcast, which explores positive ways to cope with a chronic health condition. As a teenager in the late 1970s, she was an MDA Summer Camp counselor in Florida and a youth chairman for Dade County. She has served as an MDA support group facilitator for 17 years in Northern California.
Doug McCullough
New Jersey
Doug is a Supply Chain Senior Manager for Johnson & Johnson. He received a Bachelor of Science and Master of Science in Dairy Science from Virginia Tech and the University of Florida, respectively, as well as an M.B.A. from Duke University. Doug, who has type 3 spinal muscular atrophy (SMA type 3), is active in adaptive sports, recreation and travel programs. He has volunteered with local MDA offices in Wisconsin, North Carolina and New Jersey. For the last several years, Doug has been doing public speaking on disability and inclusion, and he's been active in starting an employee disability group at Johnson & Johnson.
Jason Morgan
Michigan
Jason, who has Becker muscular dystrophy, was elected Washtenaw County Commissioner, representing nearly 40,000 residents. He has a bachelor's degree in political science from Northern Michigan University. Jason has dedicated his life to public service, serving as staff to several members of Congress, the Michigan State Senate and as Director of Government and Community Relations for Washtenaw Community College. He also has been engaged in the community as a volunteer on many nonprofit and community boards and committees. He has been an active volunteer with MDA for nearly a decade and serves on several local nonprofit and community boards.
Kristina Spencer, Ph.D.
New Mexico
Kristina, who has limb-girdle muscular dystrophy, recently began work at the Los Alamos National Laboratory as a Criticality Safety Analyst. She is a proud Aggie and earned her Bachelor's, Master's, and Doctorate in nuclear engineering from Texas A&M University. Her graduate research focused on nuclear waste management, and she spent a year modeling an advanced nuclear reactor as a Fulbright Fellow in Switzerland. At A&M, Kristina served on the student advisory board to Disability Services, as the graduate advisor to the TAMU Women in Nuclear chapter, and as the liaison to Nuclear Matters for U.S. Women in Nuclear. She also enjoys going on adventures with her husband, reading books, and drinking as much tea as her team of doctors will allow.
Delroy Thompson
Florida
Delroy, who has Charcot-Marie-Tooth disease (CMT), is a public school teacher and author. He has a B.A. in social science and history and an M.S. in counseling studies. He also is the recipient of a college award for exceptional achievement. He was named Rehabilitant of the Year by the local Division of Vocational Rehabilitation. Delroy has a long track record in education, volunteering and caring for others. He has extensive experience on both the giving and receiving ends of disability services. He says, "I believe those of us facing barriers are some of the strongest people alive and the best motivators around!"
Bios and pictures coming soon for these additional 2018 NCAC members:
Bettemarie Bond, Pennsylvania
Kelly Buonaccorsi, Rhode Island
Nicole Diaz, California
Mark Eisenberg, New Jersey
Michelle Jones-Morris, Maryland
Gae Sakeger, Minnesota
Kristina Yancey Spencer, Missouri